How to Create a House of Order
The building in the picture above is the Jordan River Temple of the The Church of Jesus Christ of Latter-day Saints. It's one of almost 200 around the world where Mormons can go to serve and pray.
Temples
are always beautiful, orderly, and reverent - exactly how I wish my own house would be.
We are currently in the market for a new job. As such, we took this week to get our house ready to sell.
What craziness!
My hips hurt from bending over so much to pick things up or scrub things down. But, golly, it feels
so
good to have a clean house.
Life gets in the way. Tending children, practicing instruments, making meals, chilling out, etc, all give me great excuses to leave the deep and dirty cleaning for another day. I am very externally motivated. Having strangers walk through my house to potentially buy it is a great external motivator!
Thankfully, I had already spent a year on The Great Purge that helped things this week.
The Great Purge
Thanks to Colleen of
365lessthings.com
, my New Year's Resolution last year was to get rid of 1000 things from my house. I thought doing 3 things a day instead of just one was an ambitious goal that was sorely needed in my family's life. I could throw things away or give them away, but they had to be gone. Now, normally I stink at keeping resolutions. But I have long had it in my mind that God likes a
house of order
. I stink at keeping an orderly house, too. Hence, the resolution.
When I reached my goal by the end of March without even trying (what?!?), I decided to change the goal to getting rid of 1000 things each quarter.
First may I say, the fact that we had 4000 things to get rid of (and could certainly do way more) is a sad fact.
Truly the modern American way is that of luxury and gluttony. For an article showcasing the problem the world has with this, check
this
out from BBC. Maybe that's why I've started following sites like
Becoming Minimalist
,
Treehugger
(I love the mini homes they showcase!), and
Zero Waste Home
.
Cheryl Moreau of
Revive
said this on her latest
guest post
on Becoming Minimalist:
Blank spaces mean "Freedom.
Freedom from being a slave to our stuff through cleaning, organizing, and worry.
Freedom in our finances to give, travel, and experience life more spontaneously.
Freedom in our spaces and homes to entertain, play, and live."
Bring on the blank spaces, Baby! The blank spaces I'm relishing right now are on my carpet. The fact that I can see my carpet in all parts of my house is HUGE!
Before: So Gross
After: Happy sigh!
Books, Books, Books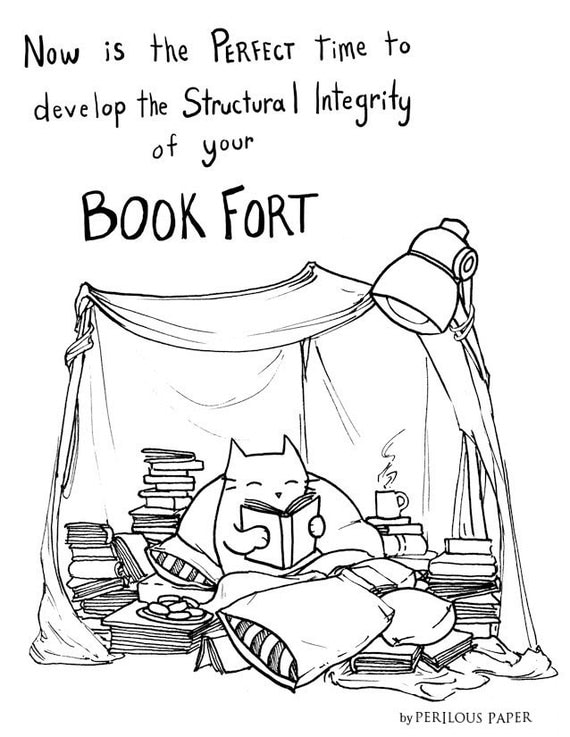 Do you like this? Check it out on Etsy.
I have a problem. And I blame it all on genetics. I am a pack rat, as is my father, and my grandmother before me. I love to accumulate
books
!
So guess what the first major project I tackled was? Yes! My overflowing bookshelves. We have six bookshelves in our basement and three in the bedrooms upstairs. They were packed to the gills, some with two rows of books per shelf, and several had stacks of books on top. Seriously, Heaven? I don't even read the darn things like I should.
Luckily we have a great used bookstore that trades for credit. I went in there over Christmas to see how much credit I had accumulated over 2014. I was thinking maybe around $300.00. No. Over $700.00! And that is trading on 1/4 or even 1/8 of the publisher's price! I've gotten rid of hundreds of books. And there is no way I'll be using all that credit.
Another great site if you want to try to sell your books is
bigwords.com
. This site helped me sell to the highest payer out of several bookstores. Oftentimes my books weren't worth anything to anyone, unfortunately. That's when they went to the bookstore in town.
The kinda great thing, kinda sad thing about getting rid of so many books is I could only tell you the names of a handful of them. I don't miss them AT. ALL. And yet, as I type, my children are busy making forts with our remaining books. :)


What Counts as Trash?
So what else did I count toward my 4000 pieces of junk? Whatever I could while being a good sport. No, I didn't count individual game pieces unless I had already gotten rid of the game and found a lonely piece left behind. I counted beads, trash if it had sat in the same spot for more than a month. (Look behind your bookshelves for those.) Old magazines, toys when the children weren't looking, toys when the children were looking, clothes that were stained or ripped or just not fun to wear, old papers and receipts, my husband's itineraries from his business trips. I cleaned out our craft supplies and linen closets. I sold on eBay. I took carloads of filled bags to our local thrift store.
My husband even helped me by taking empty garbage bags into the basement. He had the girls go through their room and the closets in the game room. Too many things were not being put away. It was time for a change. And change he made! I'm always a little scared for my own mental health when he helps. I love the results, but thanks to that inner pack rat, I always have a hard time letting go. When he was all done and I had some time to myself to look at all the BEAUTIFUL blank space in the closet, I was very grateful he had helped! I'm getting better at letting go. Really.
Hallelujah!
Now my house has order. I have blank spaces. I can see my carpet! And my countertops!
It's a beautiful thing. I'm happy. My family is happy. My husband was very complimentary. Bea Johnson from Zero Waste Home quoted Gandhi in her latest post (see link above).
"Happiness is when what you think, what you say, and what you do are in harmony."
I think I want less clutter. I said I was going to clean it out. And I did!
When asked what they thought about the cleanliness of the house, one of the children thought the last time the house was this clean was when we moved in.
Um.....That was 4 1/2 years ago. Pathetic on me.
Actually it was in the summer of 2013 when we had an appraisal. But still. It's been way. too. long.
Baby Steps and Motivation
Hopefully we'll keep getting rid of things. I dream of mini homes with nothing in them but beautiful things I truly enjoy looking at. Not clutter that stresses me out but I can't seem to get rid of. Can anyone relate? If you need a good starting point,
Cheryl Moreau
encourages us to:
1. Do some self-analysis.
2. Take daily action.
3. Keep moving forward.
Two wonderful articles on what clutter does to our brains and health are from Mikael Cho at
lifehacker.com
and Krissy Brady at
She Knows
. It's interesting, but it's not good news.
What are your strategies for a house of order? Please comment.
I linked here: Nourishing Joy, Darling Downs Diaries, A Modest Mom, The Mom 2 Mom Encouragement Party, Ask Latisha, and Enchanted Homeschooling Mom, Your Homebased Mom, Mandy's Recipe Box, One Project at a Time, Raising Homemakers, Wholehearted Home, Giving Up on Perfect, A Little R&R, Wise Woman, The Mommy Club, Wifey Wednesdays, Makeovers and Motherhood, The Thrifty Home, Ducks in a Row, Thrifty Thursday, All Things With Purpose, A Handful of Everything, Katherine's Corner, Children Are a Blessing, The Deliberate Mom, Graced Simplicity, Domesblissity, Sincerely Paula, My 2 Favorite Things, Ciry of Creative Dreams, Crafty Allie, LouLouGirls, Totally Terrific Tuesday, Urban Naturale, So Much at Home, Link Party Palooza, G'Day, thoughtful thursdays, frugal Friday, Create and Share The Scoop WAYWOW Cooking and Crafting with J&J Wednesday Showcase
Your Inspired Ide
a
Inspiration Thursday
Throwback Thursday